Do you have a "good boy" on your hands? If so, then you should know that good dogs definitely deserve their very own doghouse. And we're not talking about just any doghouse. We're talking about a supreme, "Whoa, I wish my dog had that!" DIY dog house that protects against the elements and looks good doin' it.
Now, sit, stay, and listen up!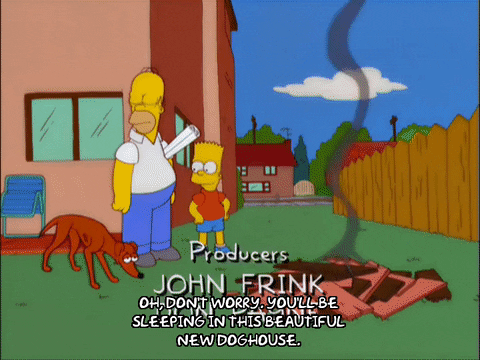 Take It or Make It?
You may wonder why you can't just buy a doghouse.
Well, you could always light your wallet on fire instead.
Too savage? Well, if you want to buy one instead of making your own DIY dog house, then you should prepare to spend a lot more money on something a lot less customized.
With just a few supplies and good, old-fashioned elbow grease, you'll save yourself hundreds and have a unique home befitting of your best four-legged friend.
Grab Your Toolbox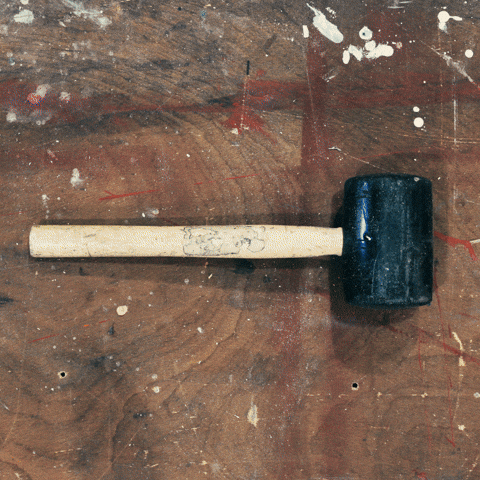 If you're locked into making your own DIY dog house, then go grab your toolbox!
If you don't have the tools you need, you can always rent them from stores like The Home Depot and Lowe's.
No Body Shaming
You'll find no body shaming here, however…
Your dog's size matters when you build it a DIY dog house.
Measure your dog from the tip of its nose to the end of its tail so you can make an adequately sized house.
Decisions, Decisions, Decisions…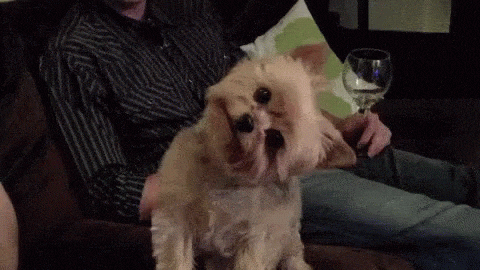 Before you run out and buy any supplies, you'll want to know the style of the doghouse you want for Fido.
Below you'll find three of the most common styles you can pick from to get started.
If you can't decide which style is best, scroll on down to our section on additional things to consider!
1.) The Screened-In Porch Style Dog House
Are there times you'll want to crate or keep your dog outside?
If so, then perhaps one of the easiest ways to save space, in your backyard, is to include a screened-in porch of sorts to your DIY dog house.
Fancy, we know, but it's so much easier than you might think!
2.) The Shade Oasis Dog House
Do you live somewhere that gets hot or at least pretty warm during the summer months? If so, consider building a house for your dog that comes complete with its own shade.
One of the most common DIY dog house designs features a porch with an overhang meant for casting shade and providing a cool spot for Spot.
Now, just add a refillable, clean bowl of water and you've created an oasis for your precious pooch.
3.) The Open-Concept Dog House
Not planning on having your four-legged family member sleep outside? We don't blame you.
A dog house can still be a wonderful spot for shade for your dog on hot days.
Consider opting for the modern, open-concept DIY dog house design with open sides.
Not only will your dog love the added visibility, but he/she will love a territory to claim as his/her own.
Lack of Imagination Spot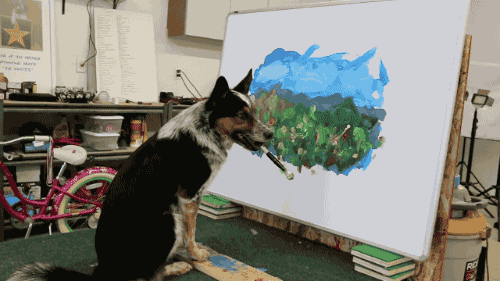 Need a little inspiration?
We've got you covered.
Below we've put together a list of some of our favorite DIY dog house inspiration photos.
The Modern, Mid-Century Ranch
Looking to keep things stylishly modern in your backyard?
We can't help but love it when doghouses match the actual houses they complement.
The added planter box window feature spelling "squirrel," a spot for food bowls and a faux grass bottom are all sure to make this one of the fanciest doghouses on the block!
(The most shocking part is, you can buy this exact doghouse, online,
for literally thousands of dollars, or you can hold onto those thousands by making it yourself!)
The Eco-Friendly Lodge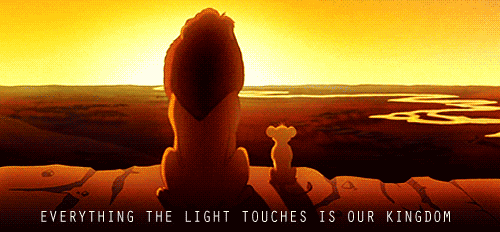 Do you have a dog that loves to climb or monitor everything the light touches?
If so, then you should check out this eco-friendly lodge.
Featuring a grassy ramp to get to the top, this awesome DIY dog house even has windows and pop-out drawers for toys and snacks.
We can't help but love this ultra-modern, sleek design that is sure to look amazing in any backyard.
Double Trouble
Have more than one good boy that needs shelter from the elements while outside?
A side-by-side, double DIY dog house is a great solution that'll take up much less space than would two separate houses.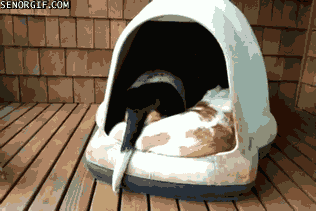 Just don't blame us if everyone piles into one side anyway…
Weatherproofed or Weather 'Goofs'?
If you are one of those pet owners who prefer that your dogs sleep nights outside, then you better consider incorporating some adequate weatherproofing into the shelter design you choose.
Domesticated dogs are much less used to outdoor conditions, and because of this, they should have proper shelter and access to clean water at all times.
To help you out, we've provided a list of weatherproofing techniques you can use to secure your DIY dog house.
Avoid any weather "goofs" with these tried-and-true methods:
Method One: Water Wicker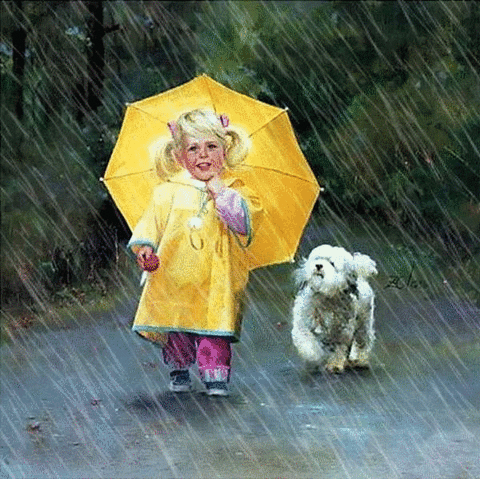 Water is always a primary concern when you have a living being kept outdoors … including your dog.
To avoid that wet dog smell and worse (rotting wood,) make sure you properly waterproof your doghouse.
One of the easiest ways to seal a doghouse is with products like Flex Seal.
Check out the Flex Seal video on waterproofing a doghouse here:
Insulation
If temperatures fall below 45 degrees Fahrenheit where you live, then your dog is likely to get too cold outside.
Insulation is a great option to keep Sparky warm!
Heating and Cooling for Your DIY Dog House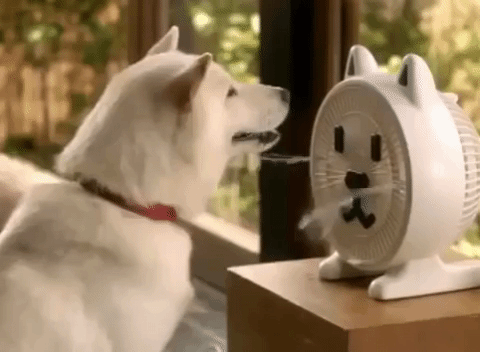 No, we're not expecting you to set up an entire heating and cooling system for your dog — but a little something would be nice.
Like we mentioned above, insulation can do the trick in warmer climates, but if you live in a climate where temperatures fall below 30 degrees Fahrenheit, then you absolutely must think about heating it.
The same goes for installing some cooling source in warmer climates, especially if you have a dark or long-haired dog.
When temperatures reach above 90 degrees Fahrenheit, you'll have to think about a cooling system, as well.
Companies like ClimateRight have even made specific heating and cooling elements for doghouses.
You Really Can't Forget This…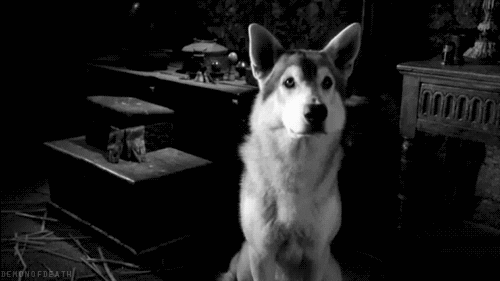 Don't pick up the nail gun just yet.
Before you get started, there are a few things you will want to consider in your build.
In fact, it may not hurt to take a few notes to help make drawing up your blueprints easier!
Heat and Shade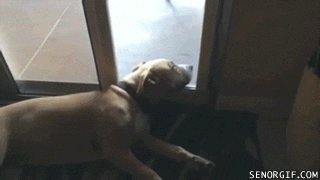 If you plan on having your dog outside, in the sun, for long periods of time, then you should consider placement in the shade or creating a shaded area.
Dogs should have access to shade outside, at all times, and if you're already building a doggy house, why not kill two birds with one stone?
If an overhang to create shade seems too difficult to add, think about installing windows for the wind to pass through.
Just make sure you're able to close things up when it gets cold outside!
Water and Digging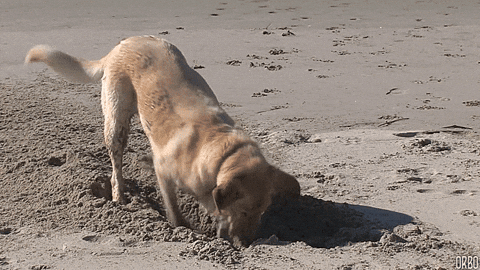 Is your dog a constant digger outside?
One of the most common reasons for dog digging is water. (Check out AKC's article on Why Do Dogs Dig? to learn more here: )
Ensuring your dog has adequate access to clean water will make both your lives easier.
Consider adding a spot for food and water bowls that you can lift away and clean easily, like this:
What a Dog Wants; What a Dog Needs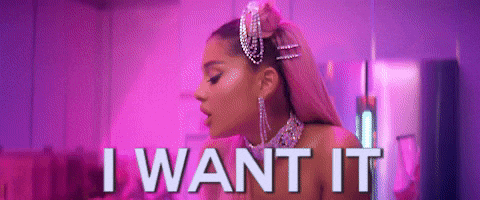 We all have our quirks.
Maybe your Great Dane prefers the smallest possible dog bed or maybe you have a Schnauzer that hordes tennis balls.
Whatever your dogs' quirk may be, it'll serve you best to keep that in mind while making their DIY dog house.
We also recommend you consider the following:
Cave Creatures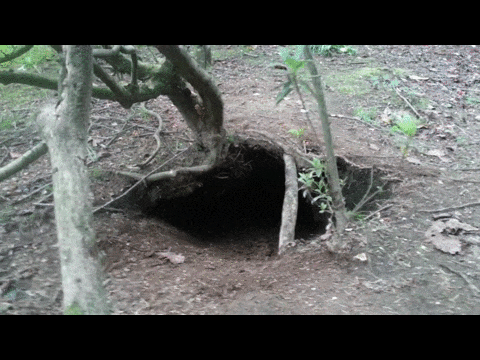 Dogs are den creatures and almost always prefer to sleep in spaces just large enough for them.
Wanting to find a small, cozy place to call their own is in their nature.
Do you need a better reason to build Spot his very own doghouse? We think not.
Your DIY Dog House Needs to Be Just Right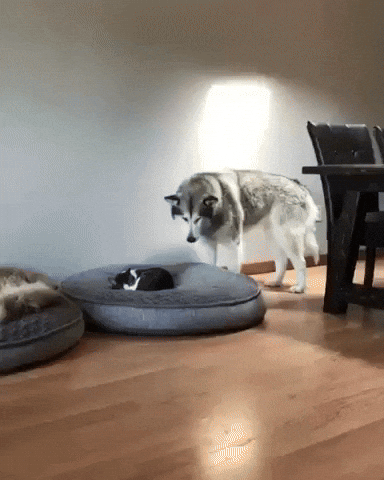 Like we mentioned above, dogs like spaces that are large enough just for them.
That means, if they have too much space, then they might not like it.
This is especially true for dogs who already prefer dog beds that seem too small for them.
Lay Down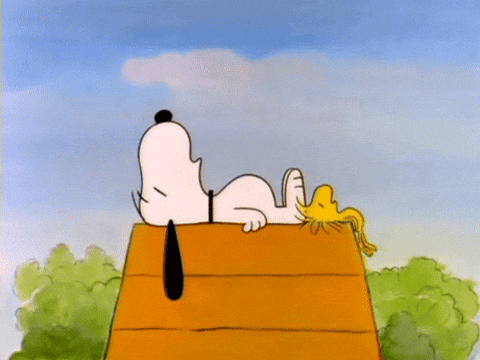 Lastly, one of the most important things to remember is that this is your dogs' "happy place."
Do your best not to use time in their new home as a punishment for bad behavior, otherwise, you risk them not liking it.
When someone says they're "in the doghouse" it usually means they're in trouble. But be sure Rex's doghouse is quite the opposite.
Think clam, peanut butter-filled thoughts.
Spot Wants Spots!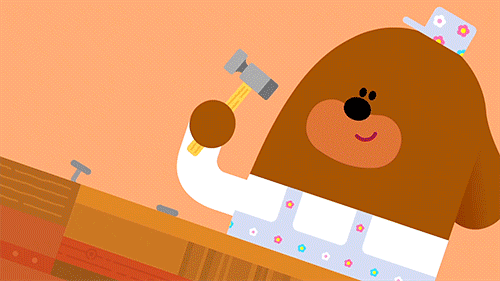 Now comes the fun part; decorations!
There are endless ways you can decorate your DIY dog house.
Here are some easy, go-to ideas to get you started:
Painted
Looking for an easy, inexpensive way to spruce up your DIY dog house design?
Get some paint and get to work!
Via Pixabay
Painting a doghouse is a great way to add some charm and personalization.
Name Plaques for Your DIY Dog House
Want an easy, cute way to customize your dog's new digs?
Add a name plaque!
Via Pixabay
Ball? Ball? Ball?
You may have noticed that some of the coolest doghouse designs feature storage for treats and toys.
No, we're not talking about something as intense as the RS&H Trombe Wall Dog House:
…although that would be awesome!
We're actually talking about something more like this:
Simple wooden storage:
Cute drawer storage:
Consider adding some additional storage to your DIY project to take up less space and help make things even neater!
Pros of Puppy's Place
So, are there any benefits to building a doghouse besides wagging tails and slobbery kisses?
As if you need anything else…
Well, if it really is not enough for you, below you'll find some common benefits to building a DIY dog house:
De-Stresses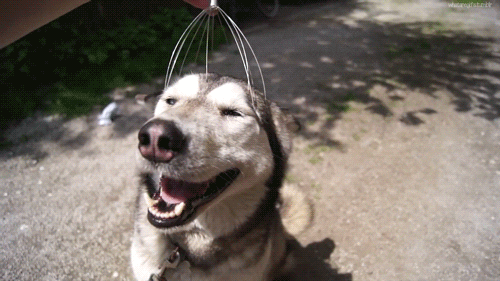 Do you have a dog who is prone to anxiety or stress?
Maybe your dog can sense your own stress.
Either way, having a doghouse gives your pooch a place to de-stress and unwind — in a safe space that's all their own.
Stops Trouble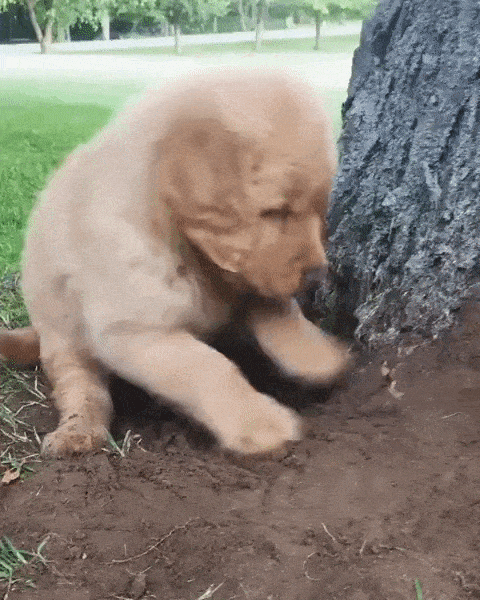 Does your dog have a habit of getting into things they shouldn't?
A doghouse is a great way to stop your dog from causing trouble in your yard.
Whether your dog is looking for entertainment, water, treats, or toys, a DIY dog house can give them what they need and want.
Cons of Cici's Condo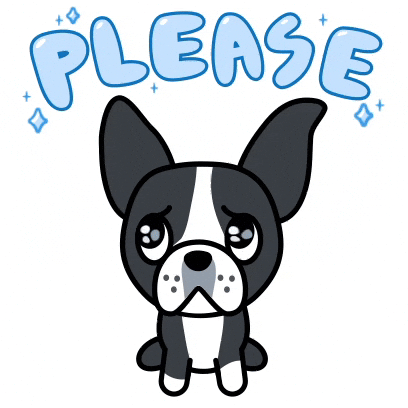 Wondering if there's any conceivable reason why Cici shouldn't have the outdoor puppy condo of her dreams?
Well, there are a few things to consider. Check them out below:
Space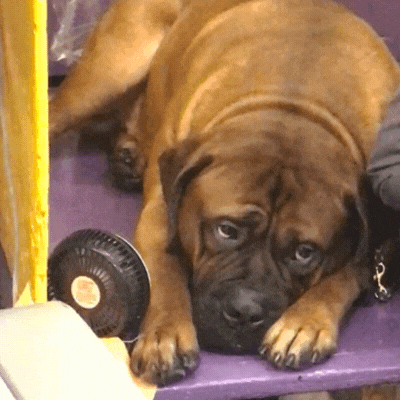 Dog houses can be large, especially if you have a large dog.
If your yard is lacking in space, then an outdoor doghouse may not be the best option.
If you need to conserve space, you can always consider solutions like the following:
Heavy-Duty Tools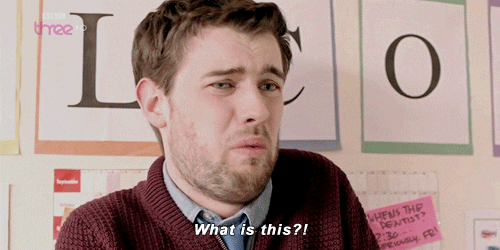 Not the crafty type?
No worries! There are tons of solutions available for those who want to avoid tools of any kind.
You can buy pre-made or custom houses online, and in stores, in a variety of locations. Our favorites are as follows:
Your Dog May Hate it
While we'd love to guarantee that your dog will love anything you create for them, sometimes they can just surprise us.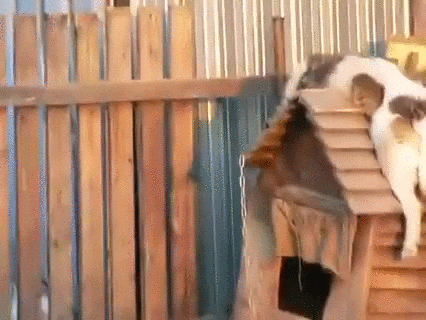 Be prepared for your dog to dislike and even, sometimes, be afraid of their new home away from home.
If you need some tips to get them to test out their new barks-elor pad, keep reading.
Professional Puppy Pros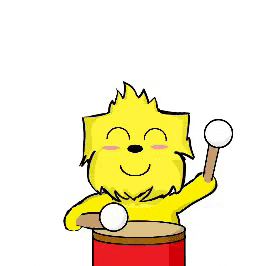 Say that five times fast!
If you're looking for some quick and simple tips for DIY dog houses keep reading.
These tips could save you a great deal of trouble one day…
Keep It Simple
One of the biggest pieces of advice we have for the first-time crafters is to keep it simple.
While it would be fun to make a wall out of tennis balls, that's not really realistic on your first try.
Start by keeping things simple and attainable.
There's no harm in dreaming big because you can always add on later!
"There's no harm in dreaming big because you can always add on later!"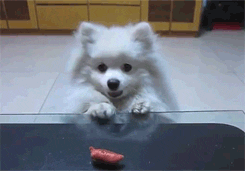 Training and Treats
We know, we know … we said the "T-word." Sorry.
But if you're looking for your puppy to love their new house, it could take some serious bribery.
You can try training your dog to go lay down or relax in their house or you can use T-R-E-A-T-S.
Ummm … I Need Help!
Looking for a step-by-step guide to get you going?
Below you'll find some of our favorite, additional resources that'll walk you through every step of the way.
Step-By-Step Video Guides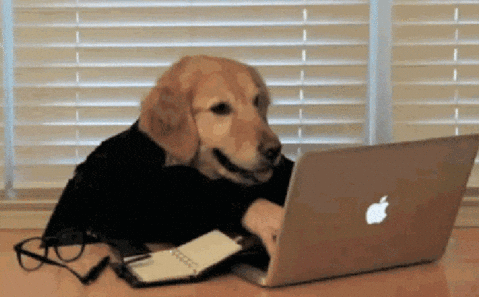 If you're a visual learner, then video guides are going to be your friend.
Here are some of our favorite step-by-step guides on DIY dog houses on YouTube:
"DIY Insulated Dog House Build" by April Wilkerson:
"How I built this BIG dog house." by Emit Salazar:
Step-By-Step Online Guides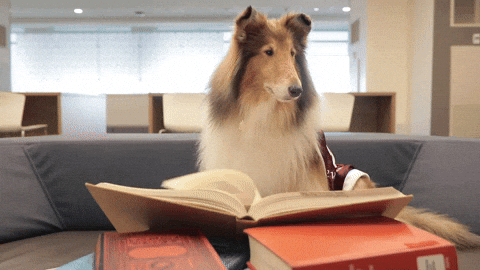 No, Bad Dog!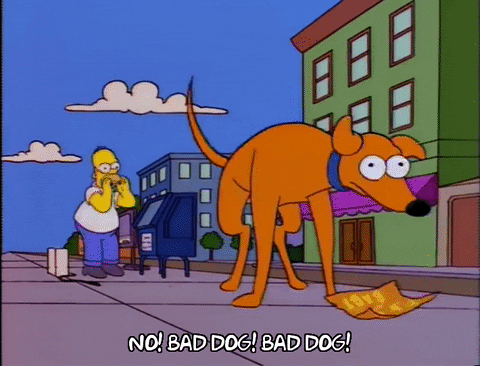 Believe it or not, there are some things you just shouldn't do when making a doghouse.
For the safety of you and your dog, you'll want to avoid doing the following:
Not Treating Wood
If you're using wood for your doghouse, then make sure you use treated wood or treat it yourself.
Wood that isn't treated will warp and start rotting within just a few years.
Did Someone Say Hot Dogs?
Another thing you definitely want to avoid is using metal to build your doghouse.
A metal roof may seem practical because of the material's longevity, but you'll actually end up making the doghouse too warm for your dog.
Avoid metal and keep all material colors light, reflective and cool!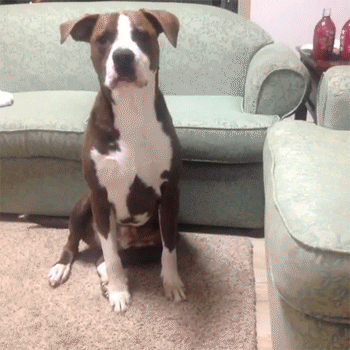 It's Time to Build Your DIY Dog House
Okay; are you ready to break ground on Fido's new home away from home?
Just remember to keep things temperature-controlled, safe, comfortable, and personalized!
It's time to make all the neighbors' dogs jealous.
Now sit, stay, and get to work on those blueprints!
Bestseller No. 1
Bestseller No. 2
Last update on 2023-12-05 at 07:40 / Affiliate links / Images from Amazon Product Advertising API